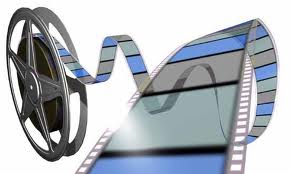 Video creation services $75 – Click here to order.
Add $50 if I'm writing the text.
Add $25 if I'm providing the images.
Video creating services with voiceover $95 – Click here to order.
Videos are approximately 60 seconds long.
Videos include music.
You provide your images and text.
Video Promotion Package $99 – Click here to order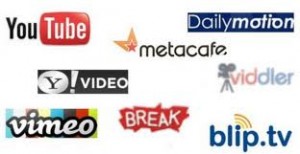 Put your video on YouTube.
Optimize the videos (file names, keywords, title and description.)
Put your video on your blog or Facebook page.
Submit your video to 35-40+ video sharing sites.
Submit your video RSS feed to 27 + RSS feed directories.
More video samples
Reach your customers.
Enhance your branding.
Increase your website's visibility and  popularity.
Increase awareness about your products and services.
Get quality back links for your website from high PR sites and improve your ranking.
Video submission service $50 (included in the $99 video promotion package above) - Click here to order
Submit Your Videos to Video Sharing Sites
YouTube is the biggest video site, but there are other very popular video sharing sites such as Vimeo, DailyMotion Yahoo Video, Google Video and many others. And you should submit your videos to as many vide0-sharing sites as possible.
Here is a list of some of the most visited video sharing sites.
Submitting your video to 35-40+ top video sharing sites with good Pagerank.
Submission is done manually. We will submit your videos in the correct category to get maximum exposure to your targeted audience.
Submitting your videos to high PR video sharing sites can get you

targeted

traffic,  provide high PR links and increase your ranking.
Video sites are ranked well in Google.
Video sites receive a lot of targeted traffic.
Please provide your keywords, title and description so I can optimize the site.
You'll get a report of the submission.
Rank Well on YouTube
Effective strategies to improve your ranking on YouTube include submitting your video video sharing sites,  submitting your video RSS feed to Feed directories, buy YouTube views, and get bookmarks to your videos.
Submitting RSS Feed to RSS directories.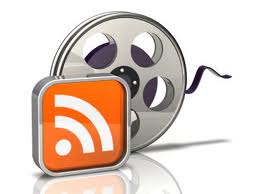 I'm going to create a Unique RSS Feed for your video, and
submit it to the Top 27 RSS Feed Directories,
including Google, Technorati, Feedsfarm and more. These directories syndicate your feeds
getting you hundreds of backlinks
.
Buy YouTube Views, Likes, Subscribers and Comments
The fastest way to increase your YouTube views is to buy them.
Why should you buy views?
Views

increase the ranking of your videos

both in YouTube and in Google search results.
Views tell YouTube that people are watching your videos and this demonstrates quality content (and we know that YouTube (Google) likes quality content.
Views raise your video popularity. People will choose videos with high views over those with low views. People look at view count as an indication of quality. Very few people will watch a video that has under 100 views, no comments or likes.
Get your video shown more often on related videos lists.
This traffic will be genuine from real human viewers and will help you get  at the top of searches and give you more visibility in searches! We provide a consistent flow of views to your videos which helps to provide a steady increase in organic traffic over time.
Having  subscribers means that you are building loyal followers and have an audience that shown interest in your video or topic.
When you have views, likes, subscribers and comments, you showing viewers that your video is a quality, popular video they should watch.
Video views = people see your video.
Channel views = people see your channel which is your profile information.
Here are some ways to get links to your video:
Create quality videos that compel people to watch and share.
Promote your video in your blog.
Ask others to promote your video on their blogs.
Include your video in a guest blog post.
Send out a press release announcing your video.
Link to videos from your other videos.
Share your video on Facebook, Twitter and Google+.
Video creation services $75 – Click here to order.
Video creating services with voiceover $95 – Click here to order.
Video Promotion Package $99 - Click here to order