Design your cover image – $50 – Click here to order
Set up Facebook Timeline, profile + add cover image, video, photo, profile image & tab images. $75 – Click here to order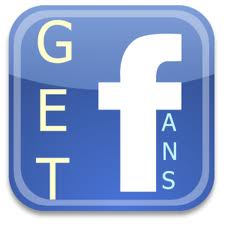 Get 750 Real Facebook Likes/Fans $25 – Click here to order
Get 1900 Real Facebook Likes/Fans for $50 – Click here to order
If you have several Facebook pages, you'll want to get Likes/Fans to each one.
Just give me your facebook url when ordering likes/fans.
Facebook & Tweeter ongoing updates
Get 180 Tweets/mo for $125/mo – your blurbs go on Twitter and on Facebook.
You have to give me the blurbs. If I have to write them, add $100 set up fee.
Have your cover image designed now! 
Now that Facebook has eliminated landing pages, you need a good cover image to attract visitors to your fan page.
Have you upgraded to the new Facebook timeline?
The large image is called a Facebook Timeline Cover.
When you're adding a profile image to your Timeline, the image will go in the space where you see the empty box at the bottom left in the above image.
With the recent Facebook changes, an eye-catching Facebook Timeline Cover has become a must to promote your website, product, or business on Facebook.
Since Facebook launched Timeline, you can now have a Facebook cover image. This cover image shows at the very top of your Facebook page. The new Facebook Cover image is similar to a header image – but it's larger.
It is the first thing people see when they visit your Facebook timeline.
It's important to get a Facebook cover to promote your business. Instead of just uploading a random photo, you can have your own custom cover image that can include your logo, headline, some text, url, photo collage, or anything else you want.
Your timeline can include some of your top photos and stories. Highlight whatever you want and add anything that's missing.
Samples:

http://www.facebook.com/sandiegodentists

http://www.facebook.com/woodsteeringwheels


http://www.facebook.com/pages/Profitable-Web-Strategies/331222176933756

http://www.facebook.com/hometranscription

http://www.facebook.com/pages/Five-Star-Web-Design/163654977015560
In the examples above, the top image is the cover image
Below that you see information from the profile, e.g. worked at, studied at, lives in, from.
Next to that you'll see images of your friends, photos, videos, a map, and your likes.
So, it's important to complete your profile. For example, if you don't provide the above information in your profile, it won't show up below the cover image.
The bottom line is that to stay competitive on Facebook, you need a facebook cover and update your Facebook Timeline.
Order your cover image now – $50 – Click here to order