Videos are very popular and effective today for Internet marketing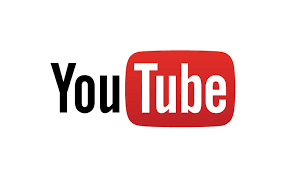 Video marketing can take your business to the next level. YouTube is a mass traffic source and Google shows YouTube videos high up in its search results  with a small image of the video which is likely to get more clicks.
Are you looking for good video creator software to make short  videos?  There arex many ways to make cool videos. Here are some of the most popular methods of creating videos.
Use a flip cam and record yourself or someone else.
YouTube video. You can make movies right at YouTube.com.
Record Powerpoint slides. You can create a slideshow in PowerPoint and record your screen. (Use powerpoint or Keynote and then Camstudio, Camtasia or Screenflow to capture your screen)
Create screen capture videos with Camtasia. You can download a 30 day fully functional copy of Camtasia from techsmith.com. Or you can use the free alternatives Camstudio and Sony Vegas.
Windows Movie Maker (Free – included in Windows computers). It can help you make beautiful slideshow or video clips (e.g. mixing your songs with pictures/video/etc),  then save it as video file such as wmv or mpg, then upload. Or just get use clips you want, save and convert them, and then mix/match with pictures and sound using Windows Movie Maker to create new masterpieces.
iMovie for Mac users.
Animoto –  http://www.animoto.com (free). Create videos  in minutes. Animoto works with any operating system as long as you have Internet. Just upload your own photos or put your own text in, select the music and layout, and Animoto will do the rest. It's really easy.
Picasa. Similar to Animoto. (I like it – but seems to have limited transitions)
Zillatube – www.zillatube.com. This is the easiest and the fastest way to create YouTube movies. Free download (limited usage) or purchase at $20.97. It is very easy to download and convert videos. Then edit those converted MPG videos with Windows Movie Maker.
iPhone 4 or 4s – http://ivideohero.com/.
After Effects CS4 –  This professional software gives you more capabilities than Powerpoint or Camtasia but is very expensive.
Adobe Premiere lets you edit your movie.
Convert your articles to videos.
This is a great way to get quick videos, traffic and links
ArticleVideoRobot is very easy to use and really fast. It has a free trial (but the trial is limited and you can't submit or download your videos.) Article Video Robot is well worth the money. The advantage of articlevideorobot over similar software is that they automatically blast your video article to many sites gaining you loads of traffic.
Try out some of those systems and see which one best fits your needs.
Want the easiest way? Just write the script, record your voice and hire a freelancer to make the video.
Also, if you have if you have articles, you can make extra money by converting articles to video.