What Kind of Backlinks You Should Get Today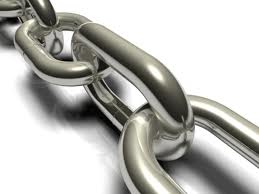 Getting incoming links has been one of the major factors Google uses for determining a website's search engine ranking for many years.
But linking has changed with Google's latest updates.
And today, the wrong links can hurt your ranking. 
The Penguin update has de-ranked many sites. With the Penguin update, Google has been penalizing hundreds of millions of website owners for some types of links that point to their website!
In the past, the more backlinks you had the better. But today you want to get links from quality sites only as search engines are penalizing sites with spammy links.  If you have spammy links, try to remove them. You can use Google Webmaster tools to see your backlinks.
It's still important to get links. So what kind of links should you get today?
The number one rule of the Penguin and Panda updates are not to leave a footprint. 

Your links should not be identical.

Your anchor text should vary.

The more diversified your backlinks are the better.
Here's more information on the kind of links you should get today.
Here are some good links you should get today
Links from good content. 

Google likes

content

such as press releases,

related

blogs/sites and articles.
High PR links. High PR links include links from press release sites, video sites, social media sites, e.g. Twitter, Facebook and Google Plus. (NOTE: Twitter links don't have anchor text and are no-follow links). Backlinks from those sites are top quality backlinks that helps to boost your website ranking in SERPS.
Links from a

variety

of

quality

contextual

blogs/sites. The best backlinks for SEO today are contextual links. A contextual link is a backlink in the text content of a page, e.g. inside an article or a blog post.  Contextual links are similar to anchor text. If you want good search engine position for your keyword, use your keyword as anchor text to get links for it. Links inside your content are much better than links in a footer, sidebar or main navigation bar as contextual links look natural to Google.
Recommended Backlink Methods
Keep in mind that it's important to use the right keywords when building links or doing search engine optimization and that any marketing campaign should start with keyword research.