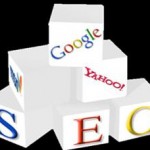 SEO stands for Search Engine Optimization. SEO is the process of increasing traffic to a web site from search engines via natural or organic search results for targeted keywords.
The purpose of SEO is to obtain TOP search engine ranking.
The facts below make it clear why obtaining high ranking in major search engines is vital for your online business.
8 out of 10 people go to a search engine to find what they are looking for.
Your prospects are actively looking for your products or services and are more likely to purchase when they find a Web site through search engines.
Visitors typically only read the top 30 search listings.
Benefits of search engines optimization:
Obtain and maintain top ranking in the major search engines.
Increase your Web traffic at affordable rates.
Attract targeted prospects to your web site who are more likely to buy.
Today, getting quality incoming links is a big part of search engine optimization.
Backlinks are one of the major factors Google uses for determining a website's search engine ranking. Today, the quality of the backlinks is more important than the quantity.
Quality incoming links to your site will improve your search engine ranking.
Keep in mind that keywords are important when building links and that it's important to do keyword research before doing any kind of Internet marketing. You should target specific keywords or key phrases when doing any kind of link building. But today, you also have to link a variety of keywords. Linking keywords will increase the probability of your site ranking high for those targeted terms or phrases used in your titles, which in turn targets your target audience who conduct the searches.
See more info about keyword research here.
Can your prospects find your Web site? Is your Web site ranked as one of the top sites  in popular search engines and directories?
If you are not listed in the top 30 listings for your key phrase, your prospects won't find you.
You must optimize your web pages to obtain top search engine ranking! Without web site optimization, your site will get lost among the millions of sites on the web.
The right kind of search engines optimization will increase your web site traffic and attract targeted customers who are ready to buy.
SEO RESOURCES  
Review of Traffic Travis .  It is an all-in-one SEO and research software tool that helps you boost your website traffic. It includes search engine optimization, pay-per-click  and general market research.  You can track your own site's performance and you can also peek under the hood of your competitors' sites.